Private VIP Event: Cartier Mirage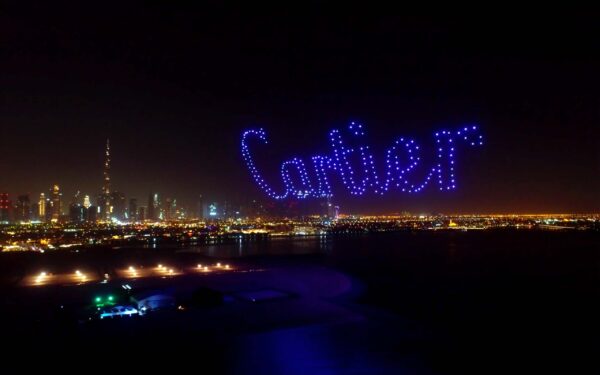 We've had a very exciting November working with Cartier and Luxury Makers by Auditoire. 250 of our dynamic, performance drones took to the skies of Dubai – taking corporate celebrations to a whole new level.
The Cartier Mirage evening told the story of a world-class brand in the most unique way. SKYMAGIC designed and delivered a mesmerising drone show that collaborated with the world's largest 3D hologram for VIP guests to experience and admire at La Mer Beach, Dubai.
Our goal is to work with the best clients, providing them with a luxurious yet highly sustainable entertainment option at events worldwide. Cartier has opened the door to a new world of brand marketing, leading the way for global brands across the world.