SKYMAGIC wins 'Visual Technology of the Year'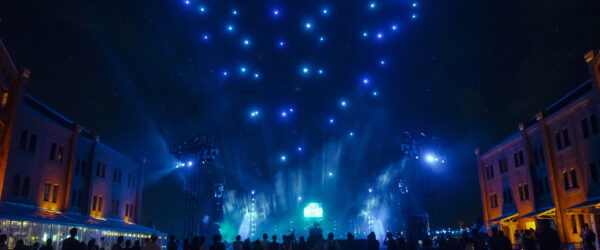 SKYMAGIC, the world's leading drone show specialists, have been awarded 'Visual Technology Of The Year' at the AV Awards 2020, for the 'Infinity Ball Drone Show' in Yokohama. The annual AV Awards, which celebrates the best in the AV world, took place virtually on Friday 20 November 2020.
The coveted award recognised SKYMAGIC's spectacular drone light show at the 'Infinity Ball – Between Earth and Sky' show in Yokohama, Japan. Created by Lune Rouge Entertainment for SEGA SAMMY, the 'Infinity Ball – Between Earth and Sky', was a mesmerising drone and dance show complete with live music. Across the three-day show, 15,000 visitors were captivated by SKYMAGIC's dazzling drone show, which saw 150 drones take to the sky, allowing the story of the show to be told in a completely new way.
Role
Stage Director at Lune Rouge Entertainment
Role
Co-Founder and Creative Director
For over 15 years, SKYMAGIC has delivered some of the most dazzling indoor and outdoor drone displays in entertainment, with projects including the African Games Opening Ceremony Show, Dubai World Cup and BMW 5 Series launch. With a fleet of state-of-the-art drones, SKYMAGIC works with the biggest names and brands to unlock the most creative approach to tell stories with the world.